Anosheh Afghani, MD
Medical Director, University of Colorado Hereditary Cancer Program
Dr. Anosheh Afghahi is a breast medical oncologist and medical director of the Hereditary Cancer Program at the University of Colorado. She completed her medical education and training at Harvard Medical School and Stanford University Hospital before relocating to Colorado, where she is now an Assistant Professor of Medicine at the University. In addition to being a primary investigator of clinical trials in breast cancer, she has a strong interest in cancer prevention and survivorship, and hopes to establish a framework to address and study this in her career.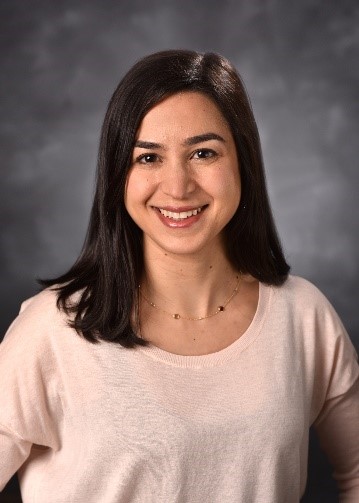 Emily Bilenduke
Graduate Student, University of Colorado Denver Psychology Department
Emily Bilenduke graduated from the University of Redlands in 2016 with a Bachelor of Arts degree in Psychology. She worked at the Summit Community Care Clinic, a primary care clinic, as the grant coordinator. Her time at the clinic inspired her to evaluate how people interact with their health. Her current research interests include, the mind body connection between the microbiome and the cognitive changes experienced during chemotherapy, psychosocial oncology, integrative health care, health disparities, translational research, caregiver distress, and patient-provider communication.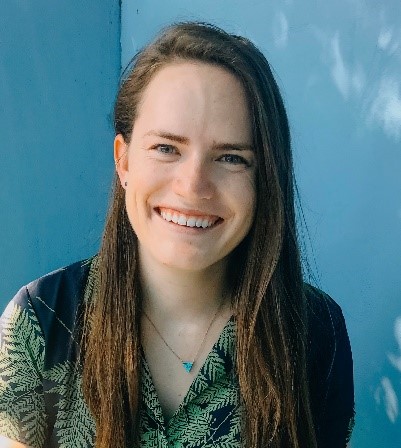 Linda Burhansstipanov, MSPH, DrPH (Cherokee Nation)
Founder, Native American Cancer Research Corporation; Executive Committee, Alliance of Colorado CHWs, PNs, PdS
Linda Burhansstipanov, MSPH, DrPH, (Cherokee Nation) has worked in public health since 1971. She taught at universities for 18 years (California State University Long Beach and University of California, Los Angeles). She created the Native American Cancer Research Program at the National Cancer Institute from 1989-1993. After leaving the National Institutes of Health, she created the Native American Cancer Research Program at the Anschutz Medical Center, Denver, Colorado. In 1998 she founded Native American Cancer Research Corporation, a community-based, 501(c)(3), American Indian-operated organization and Native American Cancer Initiatives, Incorporated (a small, minority woman-owned business). She currently is the principal investigator and co-investigator for three National Institutes of Health grants. She has served on multiple federal advisory boards, including, but not limited to the Scientific Advisory Council, National Institute Minority Health and Health Disparities, National Expert Panel on Community Health Promotion, and the Diversity Advisory Group for the National Institute of General Medical Sciences on "Pharmacogenetics".  She has over 145 peer-reviewed publications, of which most address Native American cancer, genetics, community-based participatory research, evaluation, patient navigation, survivorship, public health and data issues.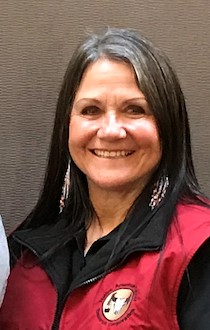 Yvette Camarena
Project Specialist, Colorado Community Health Network (CCHN)
Yvette Camarena is the Project Specialist for the Colorado Community Health Network (CCHN). Yvette joined CCHN in June 2018. Her primary responsibilities include training, coaching, and facilitating the Health Navigators in the CHCs. Previously, Yvette worked as a care navigator at Denver Health, which later evolved into a project management role in which she provided outreach and identified barriers to patients' access to care. In her free time, Yvette likes to watch dance movies, travel, and most of all spend time with her family.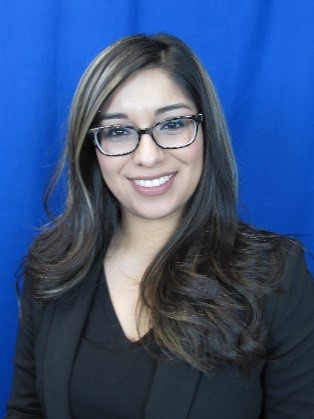 Andrea (Andi) Dwyer, BS
Director, Colorado Cancer Screening Program; Executive Committee Member, Alliance of CO PNs, CHWs, PdS; Chair, Colorado Cancer Coalition
Ms. Andrea (Andi) Dwyer is a founding member of the Colorado Cancer Screening Program (CCSP) at the University of Colorado Cancer Center and implemented the country's largest screening patient navigation program for preventive screening within the safety net clinics of Colorado.  Dwyer serves as co-investigator on various practice based research and implementation science initiatives.   At the state level, Ms. Dwyer is on the Executive Committee of the Alliance of Colorado Patient Navigators and Community Health Workers and Chair of the Colorado Cancer Coalition and is the Vice Chair of the American Cancer Society's National Patient Navigation Roundtable.  Dwyer advises for Fight Colorectal Cancer, a national nonprofit, in their health promotion and research aims focused on the colorectal cancer community.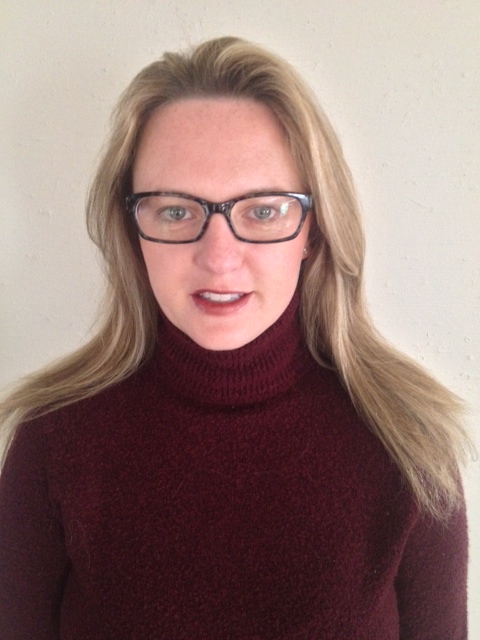 Debra Hesse
Melanoma Survivor, Cancer Prevention Advocate
Debra Hesse began working at St. Mary's Cancer Center in Grand Junction in 1999 after her melanoma diagnosis. Debra was the Cancer Services Resource Manager and ran their Cancer Survivorship Program for twelve years. She considered it the priority of her work to meet the non-medical needs of their patients. Despite the importance of cancer treatment, Debra is deeply passionate about preventing cancer by whatever means possible. Debra retired March of 2019 when her melanoma returned after twenty years.Her greatest accomplishment is her loving, 48-year marriage and two dear children. Debra has been involved with the Colorado Cancer Coalition since 2008, serving on the Survivorship, Skin Cancer, Resource Directory, and Summit Task Forces, and the Steering Committee.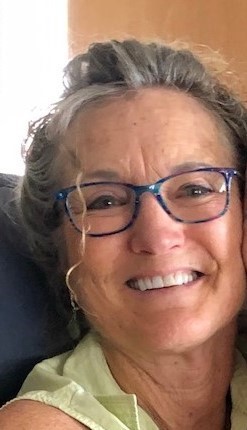 Kristin Kilbourn, PhD, MPH
Associate Professor, Dept. of Psychology, University of Colorado Denver
Kristin Kilbourn, PhD, MPH, is an Associate Professor in the Department of Psychology at the University of Colorado Denver. She has joint appointments in the Division of Medical Oncology and Internal Medicine, and she is an Associate Member of the University of Colorado Comprehensive Cancer Center.  Her research focuses on 1) conducting clinical research that examines relevant psychosocial, behavioral and biological outcomes for cancer survivors and their loved ones and, 2) designing psychosocial and lifestyle interventions aimed at improving quality of life in medical patients and family caregivers.  Dr. Kilbourn has a strong interest in health disparities and rural health and has collaborated on several oncology studies that have focused on underserved populations.  Dr. Kilbourn's research is multidisciplinary and her research colleagues come from diverse disciplines such as epidemiology, medical oncology, nursing, psychiatry, internal medicine, pediatric oncology, and biostatistics. She has received funding as an independent researcher from the National Institute of Health (NIH) and the American Cancer Society (ACS), and has served as a collaborator/co-investigator on projects that have been funded by the NIH, the ACS, PCORI, the Center for Disease Control (CDC), the Livestrong Foundation, the Colorado Clinical and Translational Sciences Institute (CCTSI), the Cancer League of Colorado and the Susan G. Komen Foundation. Dr. Kilbourn is also involved in mentoring and training of pre and post-doctoral students as well as junior faculty.  She currently serves as a mentor on a K award and a CCTSI mentor award and she supervises undergraduate and graduate students in her research lab on the University of Colorado downtown campus.  Additionally, Dr. Kilbourn has an active clinical practice in the area of health psychology that includes direct clinical work at National Jewish Health and the University of Colorado as well as clinical supervision of doctoral students.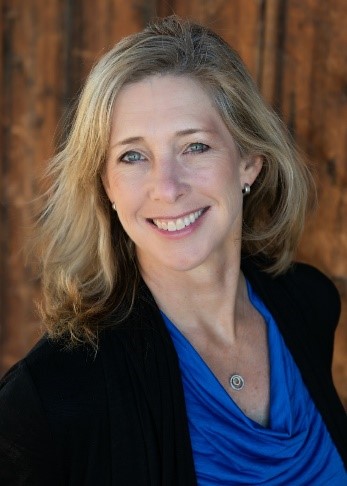 Jo-Ann Lovins, MS, RN, NEA-BC
Senior Director, Oncology Service Line, University of Colorado Health, Poudre Valley Hospital, Medical Center of the Rockies, Greeley Hospital
Jo-Ann L. Lovins, MS, RN, NEA-BC is the Senior Director of the Oncology Service Line at University of Colorado Health, Poudre Valley Hospital and Medical Center of the Rockies, and Greeley Hospital.  At these sites in northern Colorado, she works on strategic planning, budgeting, and operations for ambulatory and inpatient oncology services, including breast diagnostic services, treatment and support services, clinical research, ambulatory palliative care, and Integrative Medicine. From 2004-2012, she was a chairperson on the Larimer County Women's Health Care Coalition that was recognized by Susan G. Komen for the Cure as a national best practice model for impacting the continuum of breast health in a community setting. She has worked on a number of grants that support cancer patients in medically underserved communities, including Komen grants to fund screening, diagnosis and prevention. She has over 20 years of experience coordinating annual community skin cancer screenings with local dermatologists in Fort Collins and currently runs a high-risk breast cancer clinic that includes genetic counseling as indicated.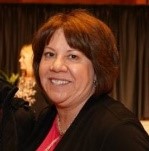 Heather Linder, MD
Chief Medical Officer, Uncompahgre Medical Center
Dr. Linder is a family medicine physician and the Chief Medical Officer at Uncompahgre Medical Center, a FQHC in rural Colorado.  She is passionate about integrative medicine and global health.  During college at Franklin and Marshall, Dr. Linder studied abroad in Kenya and Australia.  Following graduation, she then deferred medical school at Penn State College of Medicine for a year to study herbal medicine in Kenya.  After medical school, Dr. Linder attended Family Medicine residency at Swedish Cherry Hill in Seattle.   In her professional career, Dr. Linder has enjoyed working with underserved communities in rural Colorado, on the Navajo Nation, in inner city Seattle, and in East Africa and Nepal. She enjoys finding innovative ways to bring integrative medicine to the underserved. In her free time, Dr. Linder can be found running, skiing, swimming, hiking and camping.  She also loves spending time with her 3 year old son Owen and 5 year old daughter Alyvia and her very patient husband Craig.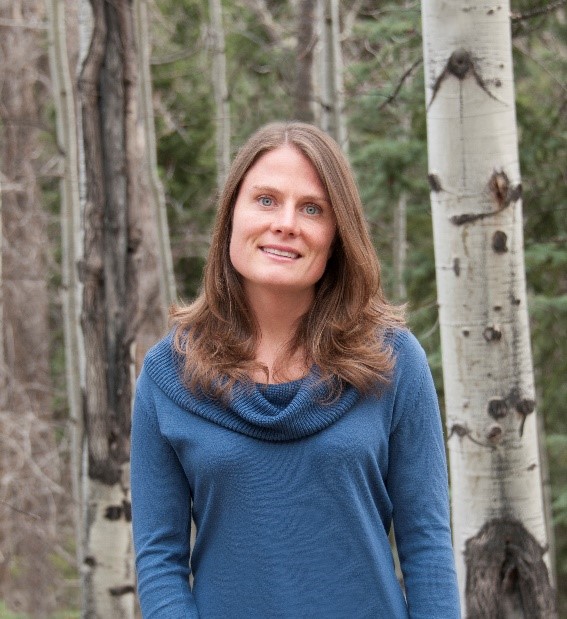 Melissa Gilstrap, MS, CGC
Lead Genetic Counselor, Centura Health
Melissa Gilstrap graduated summa cum laude from CU-Boulder with a BA in Analytical and Behavioral Genetics and an honors thesis titled, "The Clinical, Psychological, and Social Implications of BRCA1/2 Genetic Testing."  Following her undergraduate degree, Melissa graduated with a Masters of Science degree in Biophysics and Genetics with an emphasis in Genetic Counseling from CU Health Sciences Center.  This background allows Melissa to perform cancer and genetic risk assessments for her patients. Through this process, she also helps them and their family members adapt to the risks associated with their specific condition and implement the necessary prevention and surveillance steps in the hopes of preventing disease from developing or detecting disease as early as possible.  Melissa's mission is to help people use their family history and genetic information to live their best and healthiest lives.  She lives in Colorado with her husband, two children, and a cranky miniature schnauzer.  She has worked at Centura Health as a genetic counselor since 2009.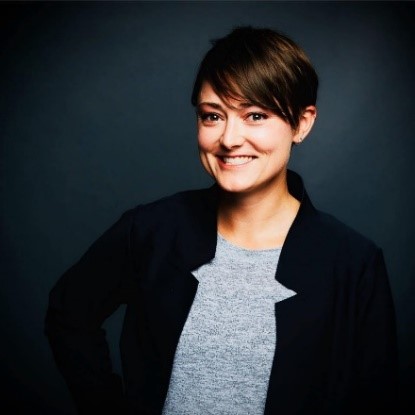 Doug Miller, MSN, FNP-C
Owner and Family Practice Provider, Rocky Ford Family Health Center
Doug Miller, FNP-C went to nursing school at the ripe old age of 40. After completing his BSN through University of Northern Colorado's Accelerated program, he quickly moved through the MSN program with an emphasis in Family Practice.
Doug moved to Rocky Ford from Yuma, Colorado, when he was hired as a staff FNP by Dr. Mary Jean Berg. Under Dr. Berg's excellent tutelage, Doug developed an expertise and independence that few NPs ever attain. Dr. Berg tried several times to hire a physician to take over her two clinics so she could move on to other endeavors, but things never worked out that way. In 2003, Doug and Karen Tomky, a Nurse Practitioner who worked for Dr. Berg at Centennial Family Health Center in Ordway, CO each purchased one of the clinics. The original business model for the two clinics was unique; although the clinics were autonomous, they shared resources including a Business Manager, Biller and Medical Director. Until the sale of Centennial Family Health in October 2019, there continued to be strong collaboration between the two clinics as they pooled resources in order to maximize cost benefits and enhance patient care.
Seventeen years and four medical management systems later, Doug continues to improve patient care by keeping an open mind, participating in research projects related to improved patient outcomes, and constantly working toward innovative clinic management. Clinical data shows that these practices are improving physical and behavioral health in the clinic's patients. Doug is a recipient of the 2009 Rural Health Excellence Award, the 2012 Colorado Nightingale Award for Nursing Excellence, and the 2018 Innovative Provider/Researcher Award.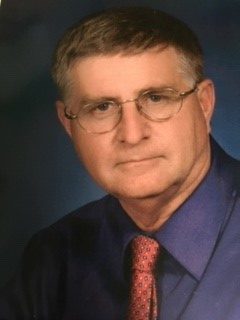 Betsy Risendal, PhD
Principal Investigator, Cancer Prevention and Control Research Network; Associate Professor, Colorado School of Public Health
Dr. Betsy Risendal is an Associate Professor in the Department of Community and Behavioral Health at the Colorado School of Public Health. Her research is focused on cancer survivorship with an emphasis on health disparities. Promoting physical activity and other health-related behavior interventions after cancer among underserved populations is a particular area of interest. She is one of the founding members of the Colorado Cancer Screening Program. Dr. Risendal currently serves as Principal Investigator for the Colorado Cancer Prevention and Control Research Network and a LCRF Research Grant on Disparities in Lung Cancer. Dr. Risendal serves on the Swiss National Cancer Advisory Board on Self-Management and as the lead evaluator for Lance Armstrong Center of Excellence in Cancer Survivorship at the University of Colorado Cancer Center. Dr. Risendal also serves on national and state projects related to patient navigation, including both training and research.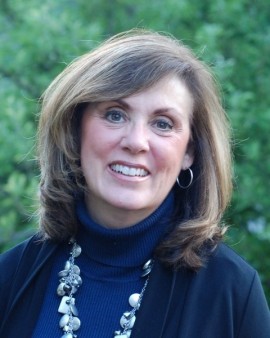 Kellen Roth
Director of Member Affairs, Colorado Access
Kellen Roth is the Director of Member Affairs with Colorado Access. He was born, raised, and currently lives in Denver, Colorado. His love for Colorado led him to Colorado State University in Fort Collins, Colorado to study social work and fulfill his career passion to partner with communities and empower people through access to quality, affordable health care. Over the past 7 years Mr. Roth has supported Colorado Access care management in many different capacities, from direct practice with members to operational management over Health First Colorado contracts. In his current role he works on strategic engagement with government, community, and advocate partners in the member services area, while also developing business strategies, opportunities, and program innovation. He looks forward to using his many experiences to help support the CPCRN Steering Committee.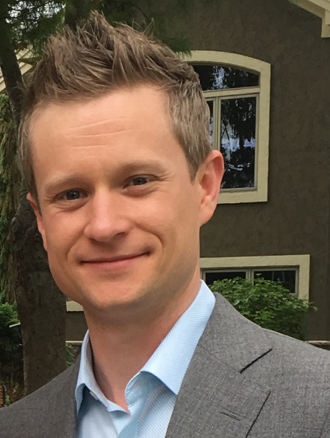 Becky Selig, MSW
Cancer Program Specialist, Colorado Department of Public Health and Environment
Becky Selig, MSW, is the Cancer Program Specialist at the Colorado Department of Public Health and Environment (CDPHE) where she works with partners from around the state to reduce the burden of cancer.  Prior to joining CDPHE, Becky was the Family Services Manager at Brent's Place, a non-profit that provides housing and other support to families whose child is being treated for life threatening cancer.
Becky grew up in Denver and earned her Bachelor of Arts degree in Psychology from George Washington University.  After eight plus years working in marketing/communications in both non-profit and for-profit organizations, she followed her passion and received a Master of Social Work degree from University of Denver.  In her free time she enjoys traveling, being outdoors with her friends and family, and spending time with her adorable niece.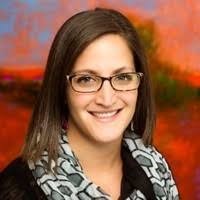 Amanda Sisco
Supervisor of Oncology Services, Colorado Retina
Amanda Sisco is the Supervisor of Oncology Services with Colorado Retina where she assists patients in the planning, scheduling, and navigation of treatments and resources for Ocular Melanoma. She also assists in clinical research and recently co-authored a paper on choroidal metastasis in Urothelial Carcinoma. Amanda has also been specially trained in health navigation and care coordination of cancer patients through the Patient Navigator Training Collaborative and is registered through the Colorado Department of Public Health and Environment. Amanda has lectured to both medical professionals and patients about the importance of Melanoma advocacy and navigation. She also volunteers with several organizations in an effort to be a champion for patients, including, traveling to Washington DC to advocate for more funding for Melanoma Research with the Melanoma Research Foundation and is co-chair of the Treatment Center Collaborative Coalition, a national group of medical professionals in the Ocular Melanoma community. In 2019 Amanda was honored with the CURE OM Vision of Hope Award at the Wings of Hope Gala for her dedication to patient advocacy.
Before joining this field, Amanda spent four years working in stem cell recovery and research where she realized her passion of advocating for patients in this rare disease space. She has also volunteered with Out of the Darkness and Colorado Youth at Risk. In her spare time Amanda enjoys spending time with her husband, Ben and their two dogs, Layla and Atlas.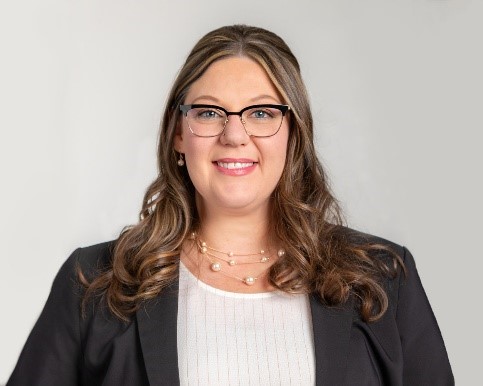 Rebecca (Becca) Speer, MA
Research Training Program Manager, ACCORDS, University of Colorado Anschutz Medical Campus
Rebecca (Becca) Speer, MA is the Research Training Program Manager at the Adult and Child Consortium for Health Outcomes and Delivery Science (ACCORDS) at the University of Colorado, Anschutz Medical Campus. She is a graduate of the University of Colorado, Boulder where she received two bachelor's degrees in Spanish Language and Literature and in Communication. She then attended the University of California, Santa Barbara where she completed a master's degree in Communication in 2010.  She has been a member of the Alliance of Colorado Community Health Workers, Patient Navigators and Promotores de Salud since 2014 and has sat on the Alliance's Steering Committee since 2016.
John (Fred) Thomas, PhD
Director, ECHO Colorado, University of Colorado; Director of Telehealth Services, Children's Hospital Colorado
John F. "Fred" Thomas, PhD, is a healthcare/health policy educator, system designer and entrepreneur with over 15 years of experience in public health advocacy, e health innovation and model development. He is currently the Director of ECHO Colorado as well as the Director of Telehealth Services for Children's Hospital Colorado, and has academic appointments in the Departments of Psychiatry, Pediatrics and Family Medicine in the Colorado School of Medicine and the Department of Epidemiology in the Colorado School of Public Health. Prior to this role, he served as the Director of Community-Based Mental Health Services and Policy at the University of Texas Medical Branch. During these tenures, he has conceptualized, funded and implemented numerous health innovations along with research protocols to investigate their effectiveness. He has current research protocols to investigate: cost and clinical implications of the ECHO model; improving specialty care access and integration through ECHO, telehealth and econsult; impact of pediatric telepsychiatry on fiscal and clinical outcomes; school-based system of care and pediatric well-being; the role of telemedicine in the delivery of subspecialty care in rural communities; pediatric diabetes care; and the use of telemedicine for behavioral health integration in primary care. Dr. Thomas received his BBA in finance from Texas State University, his MSSW in services with children and families and his PhD in psychiatric epidemiology at the University of Texas Medical Branch. He is involved in numerous organizations and societies and is recognized as a national thought leader in telehealth, systems of care and population health.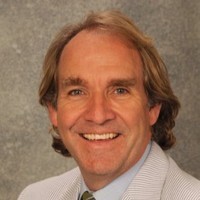 Taylor Miranda Thompson, MPH
Senior Quality Initiatives Manager, Colorado Community Health Network
Taylor Miranda Thompson is the Senior Quality Initiatives Manager at Colorado Community Health Network (CCHN. Taylor has been with CCHN for 4 years, and has enjoyed working with Colorado Community Health Centers around implementing Team Based Care, behavioral health integration, Medication Assisted Treatment services, and quality improvement projects. When not at work, you can find Taylor drawing, painting, indoor cycling, or spending time with her husband and two cats.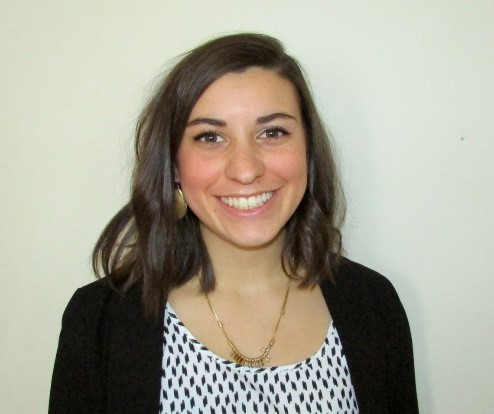 Tanya Trujillo-Martinez, MA
Director of Community Health Development, North Colorado Health Alliance
Tanya Trujillo-Martinez is the Director of Community Health Development for the North Colorado Health Alliance. Growing up in Greeley and understanding the diverse population and the adversity that many communities face, early on she developed a mindset of social justice. She has dedicated her career to serving under resourced populations by working to provide equitable opportunities to the community through education and out-reach. Passionately working on programs that encompass inclusiveness and provide parity reflective of the population of our communities.  This work has included the creation and implementation of unique program opportunities for individuals from ages 0-100.With a BA in Psychology and an MA in Gerontology and Rehabilitation Counseling, all from the University of Northern Colorado, she has found a desire to work with families to overcome the social determinants of health. Using a multi-generational approach to encompass the needs of the entire family, she often provides resources and advocacy. It is also her goal to help individuals understand that health and wellness encompass body, mind and spirit.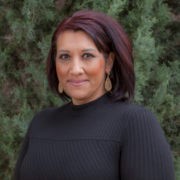 Natalie Vogan, MHA, CMQ/OE
Associate Director of Program, Colorado Rural Health Center
As Associate Director of Programs at Colorado Rural Health Center, Natalie develops programs to support rural health clinics with quality improvement, compliance, strategic planning and growth. She is passionate about ensuring there is equitable healthcare for all Coloradans, regardless of where they live in the state. She has a deep understanding of the changing landscape of the healthcare industry and the impact it has on rural healthcare providers. Natalie grew up on a small farm in Colorado, and she's visited nearly every corner of this state. She attended Northern Arizona University where she earned a B.S. in communications and received her M.S. in Health Services Administration from Regis University. Prior to working for Colorado Rural Health Center, she worked in the quality improvement department at a long-term acute care hospital, and led operations for a speech-therapy clinic at the University of Colorado.